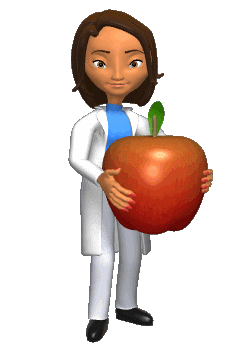 Please allow us to introduce ourselves as the health services personnel that will be assisting your child should they have a medical condition that requires attention. Mrs. Wolff is a registered nurse with a Master's Degree in Nursing and is a certified school nurse that oversees both the North and South Technology Centers. Ms. McFarland is a licensed practical nurse and is the nurse in South school building that addresses health concerns on a daily basis. We will be working closely with you to ensure that your school children remain healthy and ready to be educated.
Parents, be advised we do not receive any medical information from your child's home school. With this in mind please remember it is vital that you make us aware of any health concerns or conditions of your child as well as any daily medications he/she is taking. Undiagnosed or untreated health concerns can have a negative effect on your child's educational experience. If we work together, we can strive to ensure that your child has a pleasant and successful school experience.
Thank you for giving us the opportunity to introduce ourselves and the above health issues. We look forward to working with you and your child. Please do not hesitate to contact either Mrs. Wolff or Ms. McFarland if you have any questions or concerns.
| | |
| --- | --- |
| Elizabeth Wolff, MSN, CSN, RN | Shirley McFarland, LPN |
| Certified School Nurse | South Campus |
| (570) 874-1034 x 4805 | (570) 544- 4748 x 3148 |
| wolfe@stcenters.org | mcfas@iu29.org |